Catch the Marine Majesty of The Caymans Aboard the Aggressor
Brilliantly blue, clear waters, comfortable ocean temps, wrecks, walls, and enough marine life to gorge the senses—the Cayman Islands are a scuba diver's paradise. Our Cayman Aggressor IV Liveaboard® is your portal to this paradise, with a weeklong dive cruise that features an average of 27 dives at the most sought-after spots around the islands.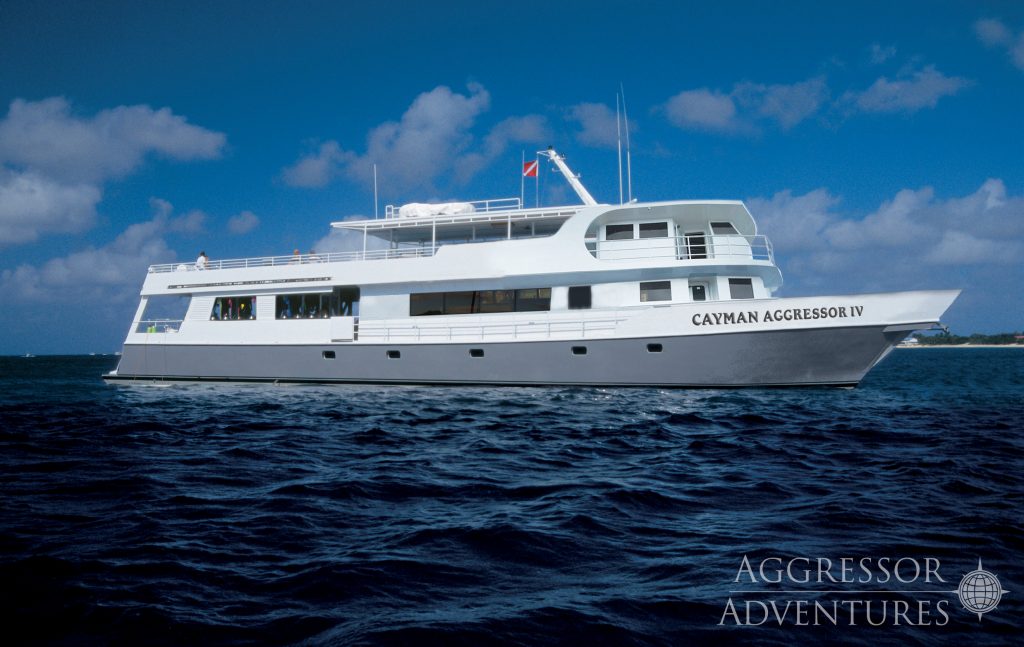 Unique Geography
Sitting about 150 miles south of Cuba at the edge of a massive underwater drop-off known as the Cayman Trench, the Cayman Islands have been known as a jewel of the Caribbean since the time of Columbus. There is no evidence of consistent human occupation before the nineteenth century. Originally called "Las Tortugas" by Columbus, the islands were later named after caimans, the small, American crocodilians that could be found there.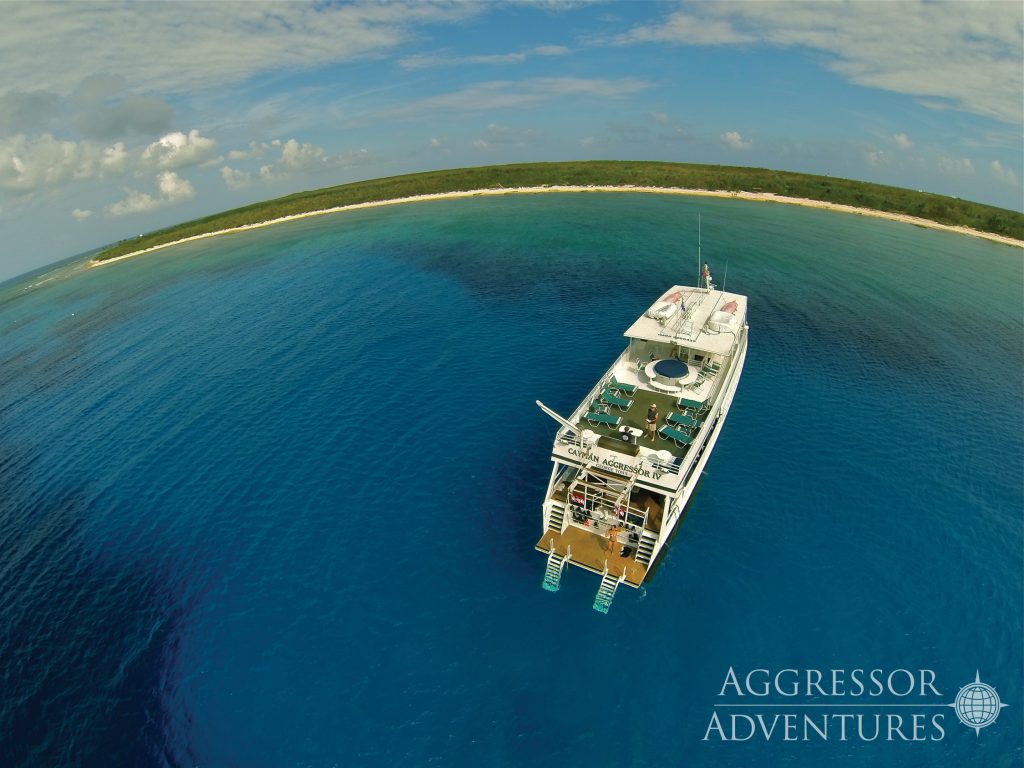 The Cayman Trench, on the south side of Grand Cayman, was pulled apart by tectonic forces tens of millions of years ago. Its maximum depth is an astonishing 25,000 feet, making it the deepest part of the Caribbean and nearly as deep as the famed Brownson Deep on the Atlantic side of Puerto Rico.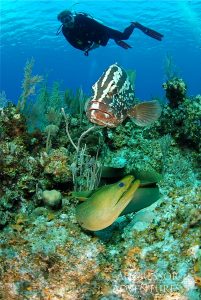 The unique setting of the islands offer up a range of underwater topography that plays host to an incredible array of marine life. The names of the Aggressor's dive locations offer clues to what lies under the waves; sites likeAngelfish Reef, Eagle Ray Rock, and Fish Tank are sure to delight even the most experienced divers. There are also a couple of spectacular wrecks that are now filled with coral and the accompanying reef denizens. Walls, reefs, wrecks—no matter what you enjoy most about scuba diving, the Cayman Islands won't disappoint!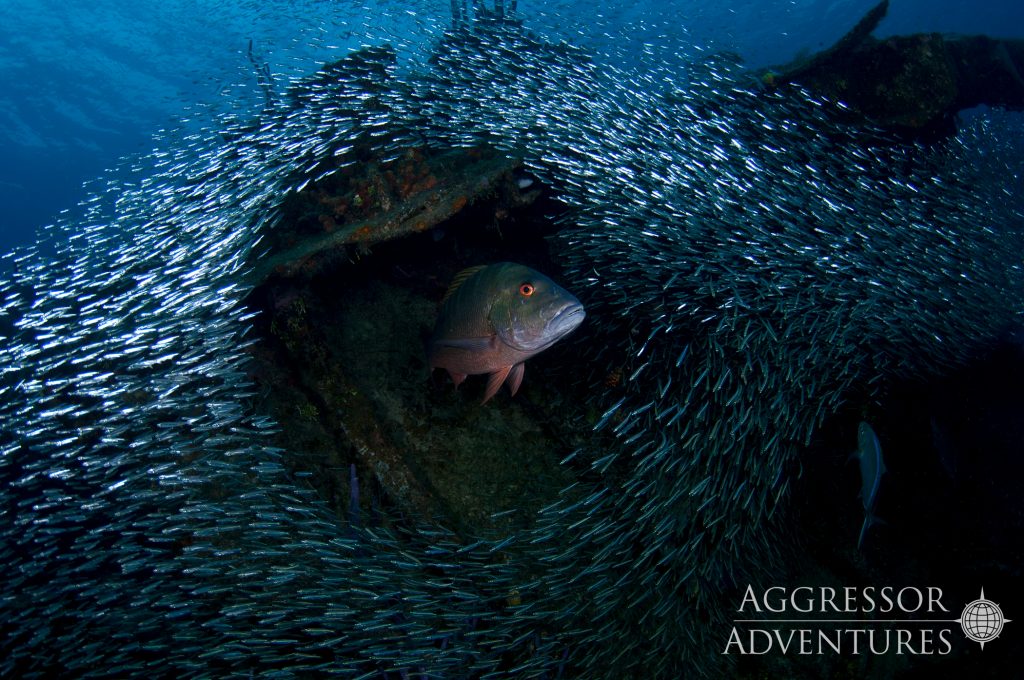 Scuba in Style with Aggressor Liveaboards®
The Cayman Aggressor Liveaboard® offers a scuba dive tour unlike any other, with seven straight days and nights of diving, hand-crafted, luxurious meals prepared on board, and cozy staterooms so you can rest after a long day navigating the water.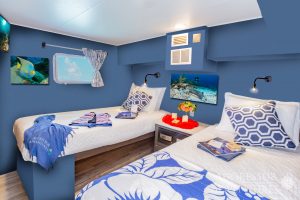 In between dives, you'll have access to the amenities of our Cayman Aggressor IV dive yacht, including a sun deck, hot tub, books and movies, and educational presentations on the marine life of the Caymans.
Even if you've been scuba diving in the Cayman Islands before, you've never done it like this. The Aggressor Cayman IV Liveaboard® is booking now; reserve your spot for the Caribbean adventure of a lifetime!