By: Darien Bacon
A dream to visit Egypt was realized when I arrived in Cairo; as a single traveler I felt safe and secure at all times. Clearing customs and the visa procedures went seamlessly. I found the Egyptian people were friendly and always wore a large smile.
I highly recommend arriving at least one day early before scheduled activities will leave you rested and refreshed before beginning your adventure.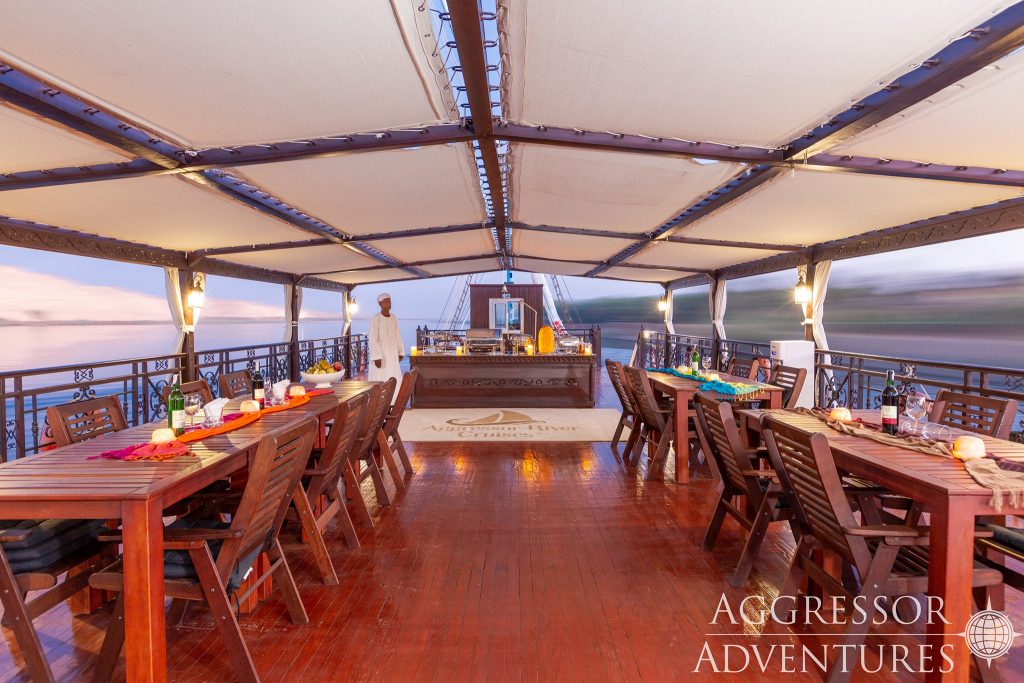 A drive from Hurghada brought us to Luxor where we boarded the Nile Queen, a beautiful yacht with crisp white sails (engine available if needed), staterooms for two guests in either 6 Deluxe (each with two separate twin beds) or 2 Master staterooms each with a Queen bed. I settled into the stateroom and then made my way into the salon and upper deck to meet the Captain and staff, anxious to begin my new adventure.
As an early riser, with fresh coffee in hand, I relaxed on the upper deck to see the sun rise. As we drifted peacefully and quietly the day was also beginning in the lives of the locals, some loading the sugar cane and other crops on the backs of their donkeys, some harvesting and fishing and others just beginning their day in a leisurely way. One morning on the low horizon I watched as hot air balloons made their way into the sky to view these activities from a different prospective. Breakfast hour was near and as others arrive, we all made our way towards the trays of delicious items to select to begin our day well fed.
As we silently made our way on the Nile River, we stopped daily to visit the Temples that I had only read of.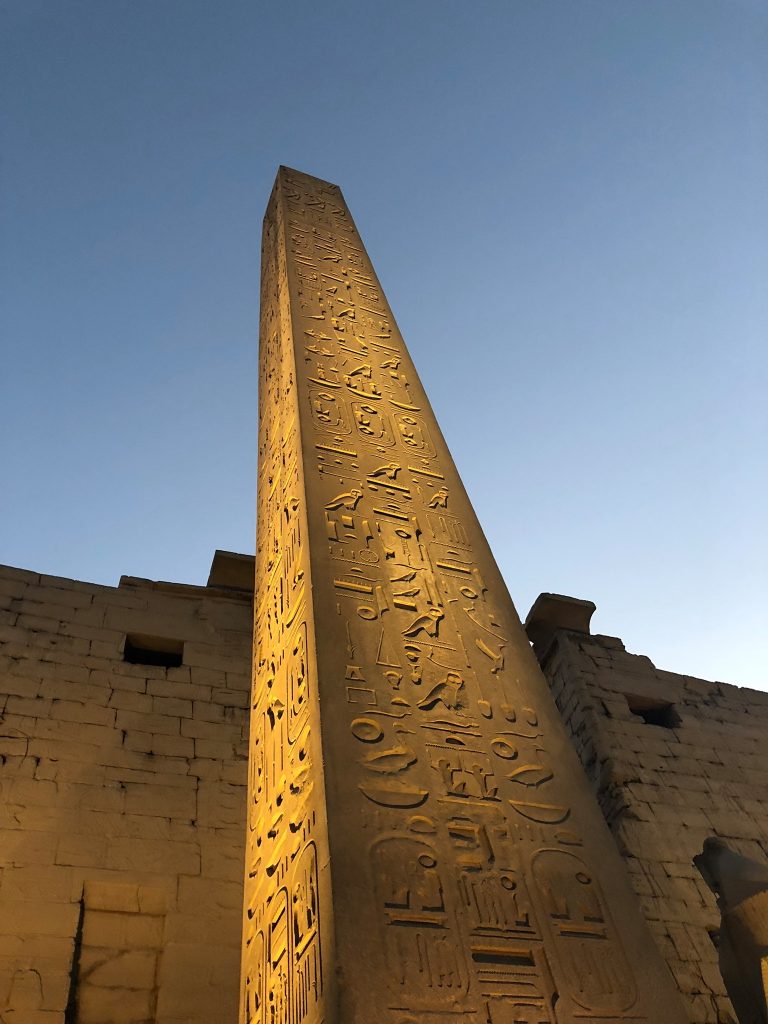 I was walking where ancient leaders had spent their days not imagining that thousands would travel around the world to marvel at the sights they built!
Meals were mixed with local flavors and cuisine as well as some American fare too; selections were plentiful and enjoyed by all. Our crew was attentive and outgoing and always striving to grant our every request. Guides for all of the tours were friendly, knowledgeable and well-schooled on the history of their country. They never tired of answering our numerous questions.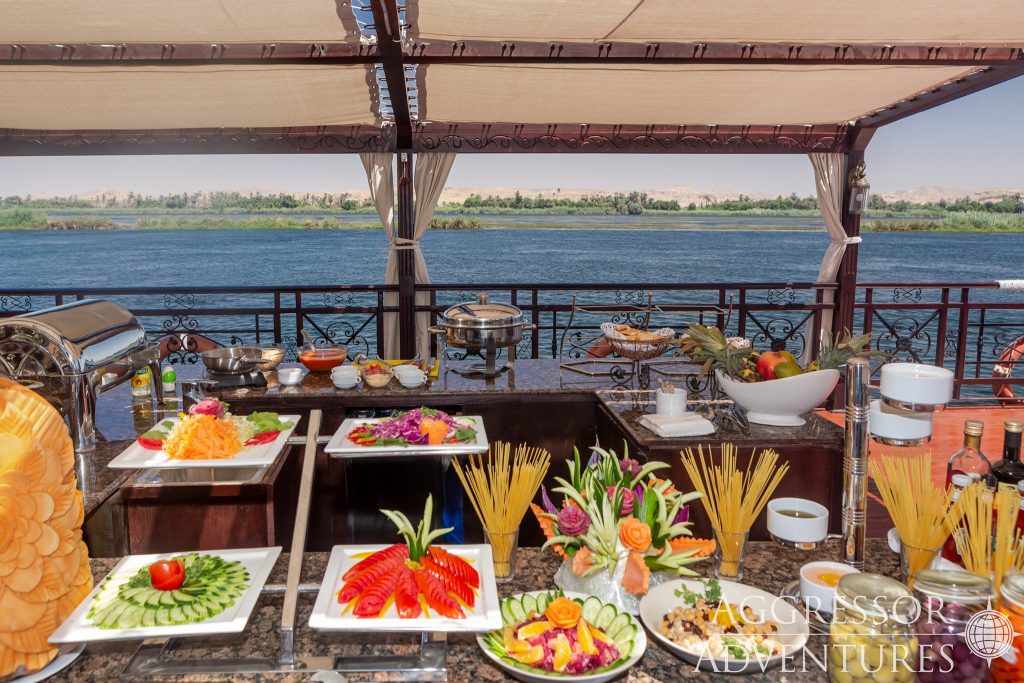 Departing the Nile Queen, I said farewell to my new friends; the captain, staff and guests. I continued my adventure to the Aswan Dam and Abu Simbel to see temples that were saved years ago from the flood waters rising in the reservoir. Many countries came together, to meticulously disassemble these monuments, move and reassembled them in their current location. If not for this collective effort, they would have been lost for the future generations. This is truly a must see on your vacation to Egypt.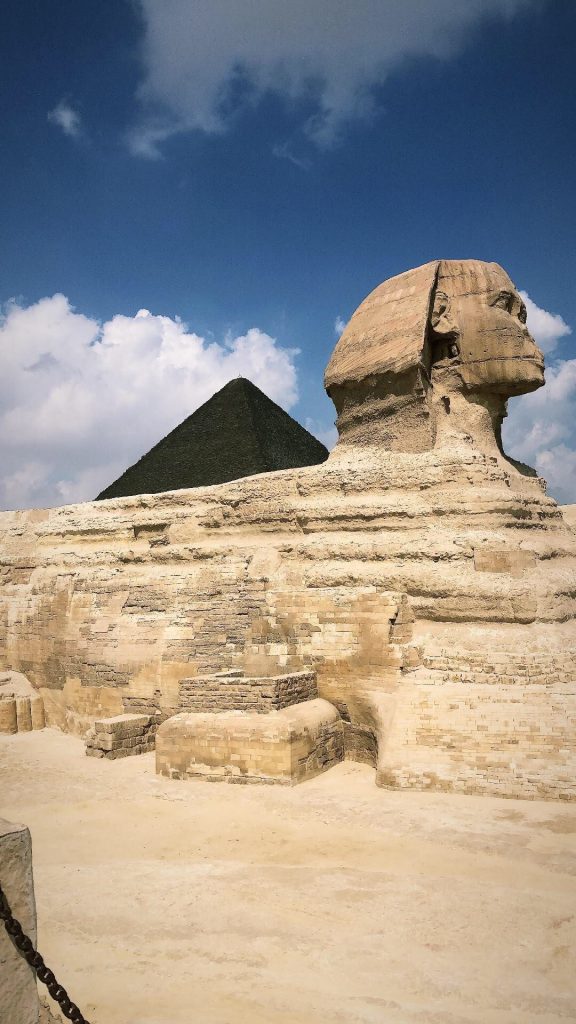 On to Cairo to visit the Egyptian National Museum housing the impressive King Tut's treasures and artifacts and so many other relics, the Pyramids, the Spinx and riding a very tall and also very docile camel before off to the airport for my flight.
What new adventures will await me when I return home? I'm not sure, there are always many, but they will be hard to compare with this one for sure.
Darien Bacon, Aggressor Adventure Planner, 32 Years
Aggressor Nile River Cruise October 6, 2018