Out in the deep blue of the Central American Pacific lies a hidden paradise of misty forests, plunging waterfalls, and colorful marine life. This is Cocos Island, a tropical wonderland about 300 miles off the western coast of Costa Rica and one of Aggressor Adventures' top Liveaboard® destinations.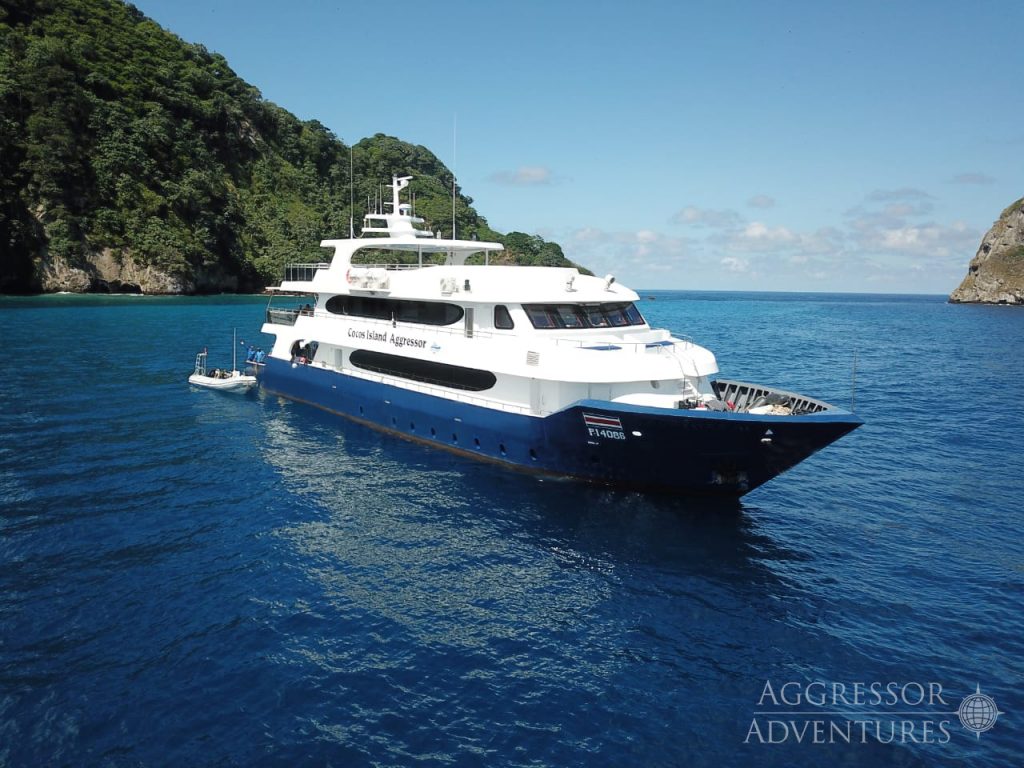 Step aboard The Cocos Island Aggressor, our world-class dive yacht, and cruise out to a lush island taken straight from your imagination. Our Cocos Island itineraries offer up to 10 days of tropical maritime adventure, with at least five days of nonstop scuba diving at scenic stops all around Cocos Island. Marine life flocks to the waters of Cocos, as the island is a waystation for species on the move, such as whale sharks, manta rays, and schools of hammerhead sharks.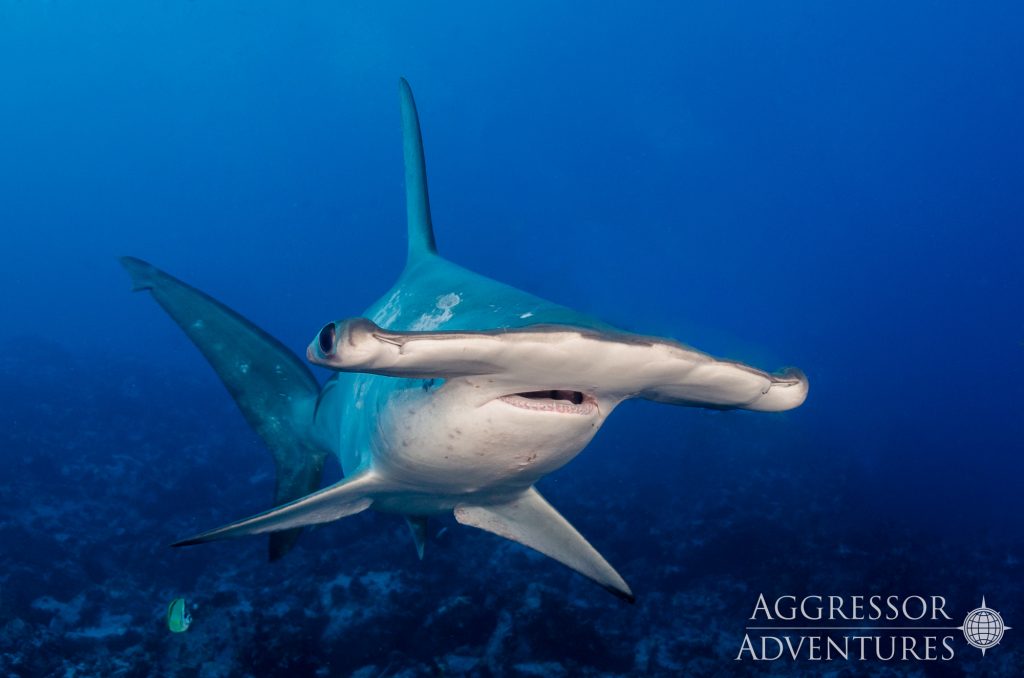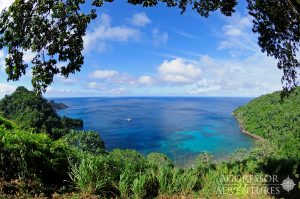 Cocos Island itself is mountainous, its peaks and ridges forged from volcanic basalt about 2.5 million years ago. It emerged from the sea due to tectonic activity between the Cocos Plate and the various plates that surround it, including the larger Pacific and North American plates. The island's climate is humid and tropical, with consistent rainfall brought by seasonal movement of the Intertropical Convergence Zone, an equatorial area referring to where the northeast and southeast trade winds merge. Today, strict environmental regulations protect the incredible biodiversity on and around the island.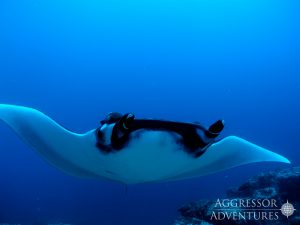 Our Cocos Island Aggressor Liveaboard itinerary begins at Manuelita, off the northernmost tip of the island. From there the adventure moves southwest, across underwater rock formations that attract schools of hammerheads and various species of rays, including the elusive manta ray. In the waters around Pájara Island (Bird Island), there's even a "cleaning station" where mantas, whale sharks, and other large marine animals "dock" to let smaller fish remove parasites and dead skin from their bodies. You might even see some whitetip or tiger sharks getting their teeth cleaned by the daring wrasse fish! There are also plenty of turtles, the odd octopus or two, and even large oceanic fish, such as marlins and sailfish (be sure to ask our staff how to spot the difference between the two!).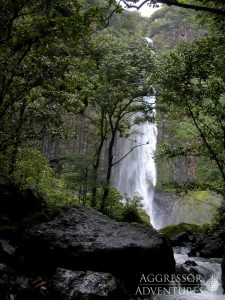 In between dives, you'll be treated to world-class dining and cozy staterooms aboard the luxurious Cocos Island Aggressor. There's also a sun deck and a hot tub so you can get some rest and relaxation in between diving and meals. We also take you on a guided trip to the stunning waterfalls on the north and south sides of the island, making this one of the few Aggressor Liveaboards with a land-based adventure.
Come see the incredible, prehistoric world of Cocos Islands on an AggressorLiveaboards adventure! This majestic slice of tropical nature is not accessible via conventional tourism options, so contact us today to cross Cocos Island off your bucket list!