Escape and indulge in a weeklong journey on Aggressor's Floating Resort,  Hurghada Egypt. Luxurious accommodations in the Red Sea await you.
Want a luxury yacht vacation without booking a cruise? Skip the noise, crowds, and overrated "attractions" of the ocean liners and check out a weeklong journey aboard Aggressor's Floating Resort, Hurghada Egypt. Our 141-foot yacht is moored in Port Ghalib, Egypt. The deep blue waters of the Red Sea is guaranteed to ignite your senses and clear your mind.
Serious divers should absolutely consider our Aggressor Liveaboard tours, but if you're looking for something less focused on dives and more focused on R&R, our Floating Resort is for you. There will be dives, of course—no Aggressor Adventure is complete without getting you up close and personal with stunning marine life—but there will also be plenty of gourmet meals, basking on the sun deck, and maybe even a late night or two at the cocktail bar and eight-person hot tub. And the best part? All meals and beverages, wine and beer are included.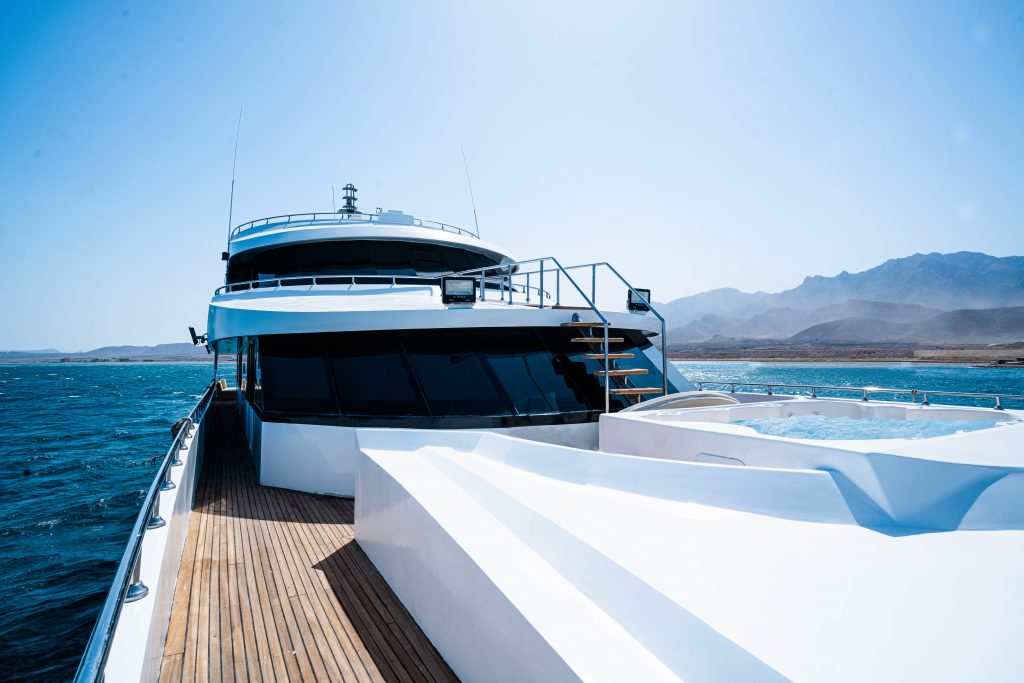 Accommodations on the Floating Resort are next-level, with room for a total of 32 guests. Choose from 2 master staterooms with queen beds and sweeping views, 6 Premium Deluxe staterooms with standard double and single beds, or 8 Deluxe rooms with two twin beds. This Aggressor Floating Resort also has a salon, a dive deck, and low-key nightly entertainment that ranges from movies, informational presentations, and stargazing.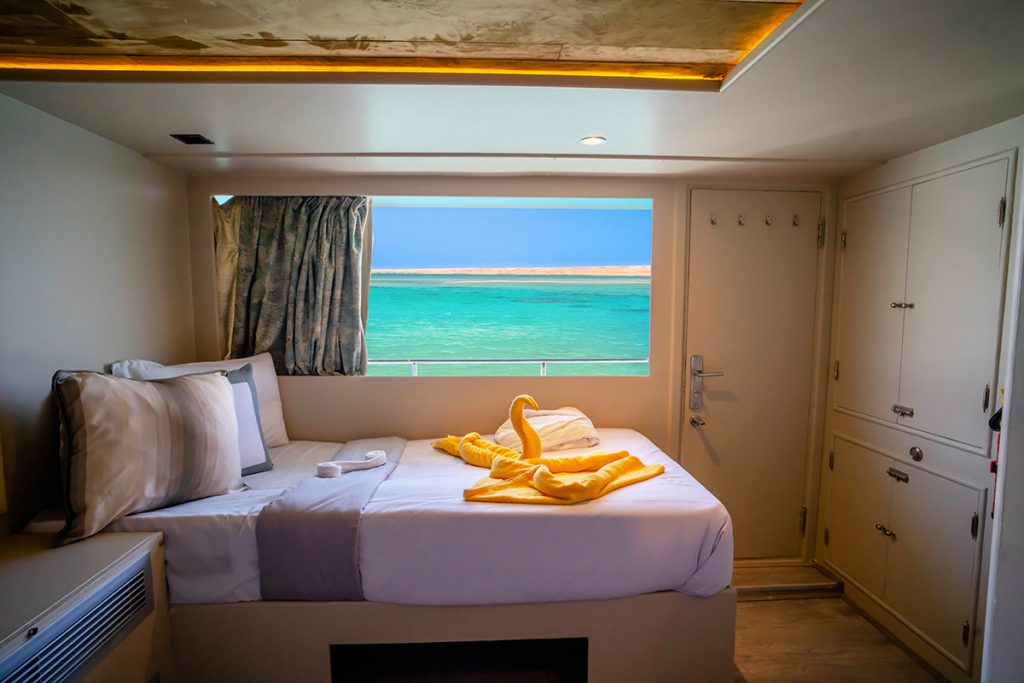 If you do decide to hit the water—and we highly recommend you do—the Red Sea boasts over 1,000 species of fish, and the Aggressor Floating Resort, Hurghada Egypt will bring you to some of the region's best dive spots, including the Brothers, Daedalus, and Elphinstone sites. Local marine life includes thresher and oceanic white tip sharks, dolphins, turtles, whale sharks, and much more.
With Aggressor's luxury Floating Resort, you don't have to spend your whole vacation under the sea to enjoy it. With current specials offering steep discounts, now is the time to book your stay aboard the Aggressor's Floating Resort, Hurghada Egypt. Contact us today to book or get more information!