By: Captain Tom Gebhardt
Having traveled and visiting pretty much every corner of the world since 1986 and cruising the worlds oceans since my early days as a captain from 1995, I realized that one part of the world had so far escaped my attention. Raja Ampat in Indonesia. While exhibiting at numerous dive and travel shows around our globe during 2015, representing Aggressor Adventures, I was approached by many asking me why we did not have a Liveaboard yacht in Raja Ampat. 
Apparently it was a fairly new destination for many travelers and a real magnet for scuba divers. Little did I know that we were about to launch our newest liveaboard in just that area. A few months later, low and behold, I found myself on a 5-legged flight that was bringing me to Sorong, West Papua in Indonesia and the new Raja Ampat Aggressor. I had been told by many how magnificent the diving was, the colors, the fish life, the soft corals, the mushroom shaped rock islands and everything else. It certainly did not disappoint, on the contrary, it basically blew me away.
Upon arrival to Sorong and the Raja Ampat Aggressor, we were warmly greeted with a wonderful and fresh fruit cocktail by one of our super friendly hostesses. The group for this exciting charter consisted of a family of 8 from Jakarta, Indonesia and 7 tour operators from all corners of the world that I had invited to experience our new vessel in Raja Ampat, first-hand. All our expectations were high, both when it comes to the diving but also the amenities and service on the yacht. Nothing during the entire week disappointed anyone. Staterooms were roomy and clean and the staff were excellent, always with a wide smile and cheerful attitude as one can expect in this part of the world.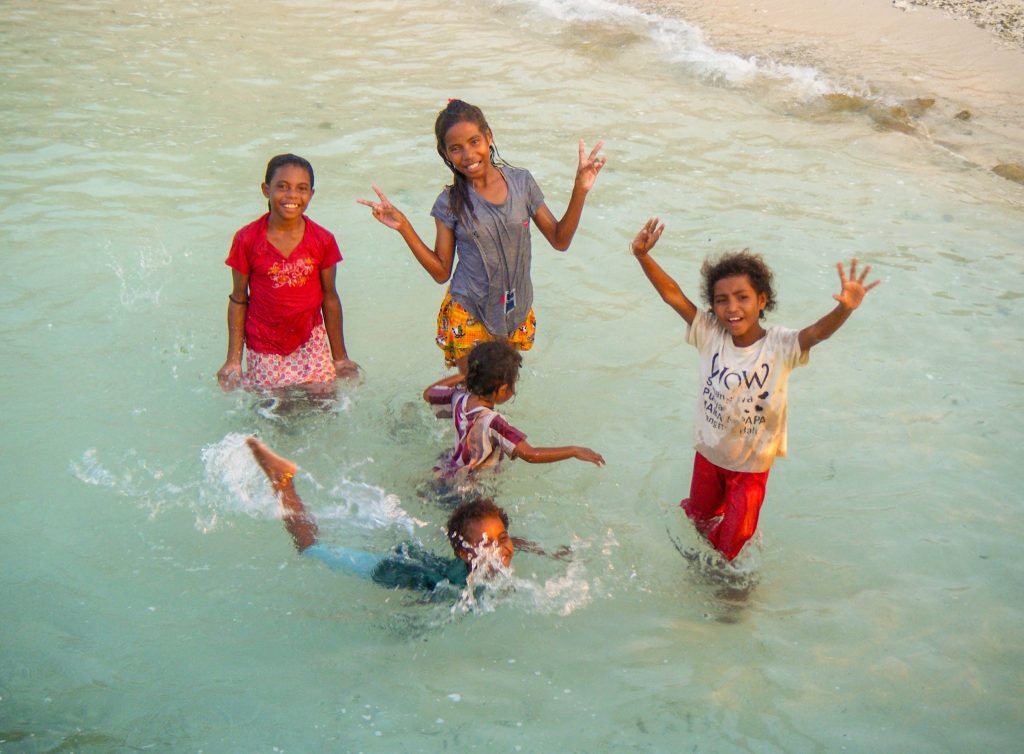 I expected to drop a few pounds with all the great diving we were going to do this week but the fresh, plentiful and hearty food which was served up each and every day gave a complete different result. It was a variety of local and western food and we never had to leave the table hungry. Diving was equally superb with my most memorable dives being at the shallow bommies where water was crystal clear and with being so close to the surface (15 – 30 feet), the sunlight brought out the most amazing colors of all the wonderful soft coral spread out like a huge beds of flowers.
A dive site I wish everyone has a chance to dive is the shallow waters under the Arborek jetty that hosts a plethora of small schooling fish, a few Wobbegongs and of course the giant clams. On a final note and something that was extremely memorable was that our dive guides were able to spot and point out all 7 of the existing Pygme Seahorses in the area. What a treat! It was crystal clear at the return to Sorong and at the time for departure that nobody really wanted to leave the boat and the crew. We had all genuinely bonded as new friends from far and away but as the saying goes, all good things come to an end. One day, I will return for sure.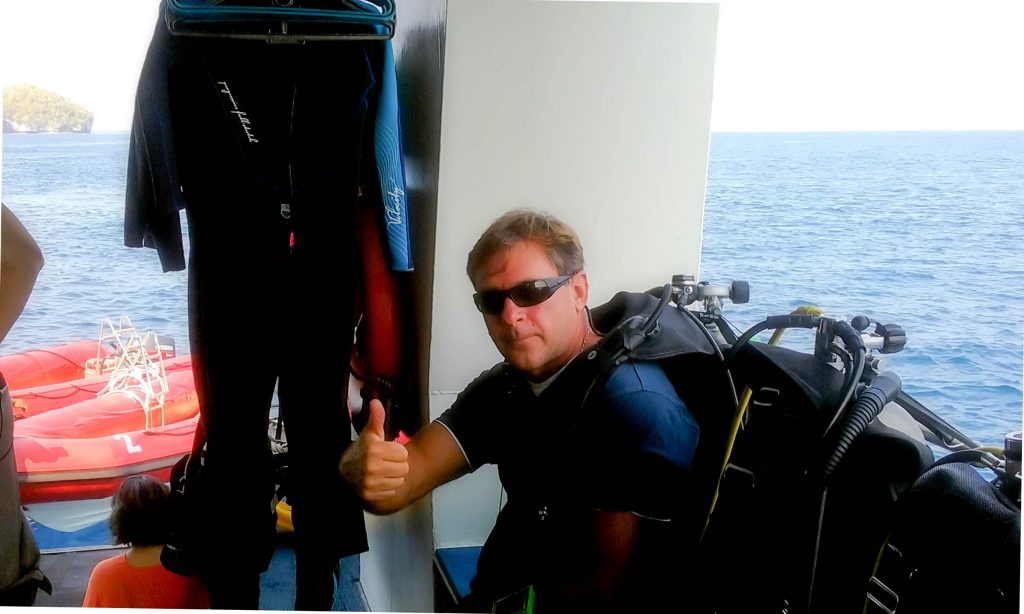 First hired by Aggressor in 1996.