From deep blue holes to Barracuda Shoals, the exhilarating underwater world of the Bahamas awaits you when you book a weeklong Aggressor Liveaboard! Our luxury diving yacht offers three exciting itineraries for your Bahamas adventure: Exuma Cays, Tiger Beach, and a combined Tiger Beach-Bimini itinerary.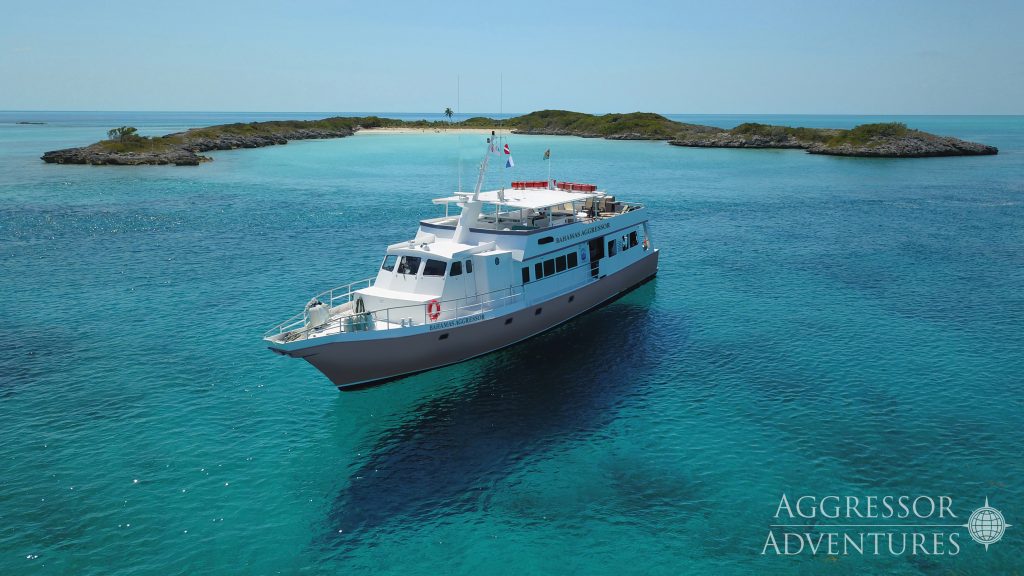 The Tiger Beach itineraries will keep you on the northern end of the island chain, near Grand Bahama, while the Exuma Cay itinerary brings you out south of Nassau into the remote reaches of the 350-plus cays sitting between the main Bahama islands.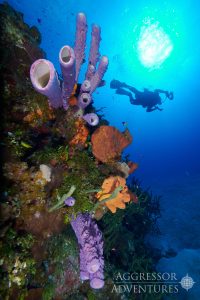 Our Exuma Cay journey departs south from Nassau, taking you on a breathtaking sweep of the hundreds of small cays lying between the larger Andros Islands to the west and the outermost Bahama cays to the east. In addition to several notable reefs, this Aggressor itinerary makes stops at incredible underwater rock formations such as the Cathedral, Pillar Wall, the Empress Pinnacles, and Blacktip Wall. This varied underwater geography and the clear, shallow waters of the cays host brilliant schools of tropical fish, shipwrecks, iguanas, rays, sharks, eels—there's no telling what will cross your path on one of our Exuma Cay dives.
For those venturing to Tiger Beach and other hot dive spots in the northern Bahamas, you'll be treated to sandy bottoms patrolled by lemon and tiger sharks, wrecks teeming with eels and turtles, and underwater formations featuring lobsters, fish schools, and even squid (if you're brave enough to get out for a night dive).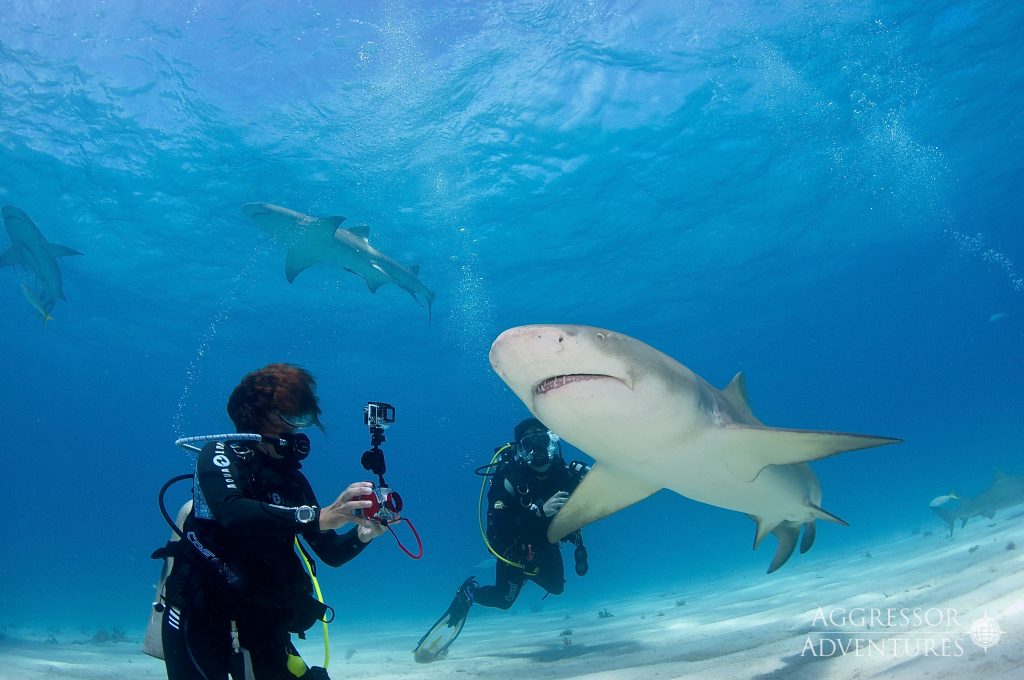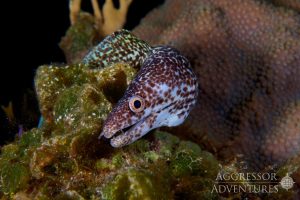 If you've never scuba dived in the Bahamas before, there's no need to book anywhere else. Aggressor Adventures combines the luxury of a resort with the excitement of daily diving alongside seasoned experts and a small cohort of fellow enthusiasts who share your passion for marine life. You never know who you might meet aboard the Aggressor, and you're certain to have the adventure of a lifetime. Get in touch to ask questions or book today!