By: David Home
The Red Sea in Egypt has developed into one of the crown jewels of the diving industry over the last 40 to 50 years. The North between Sharm El Sheikh and Hurghada was first and is now easily accessed by both day boat and liveaboard divers each week. The South was next from Port Ghalib out to Brother and Deadalus islands and down south to the start of St John Reef. Again now easily accessible each week by liveaboards and to a lesser number of day boat operators.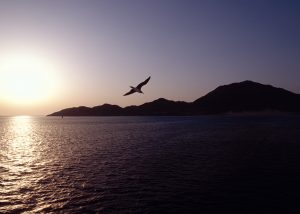 However the Deep South remains relatively untouched. Most Liveaboards only include several selected dives at the start of the St John complex of reefs and caves and then turn back home. A mixture of distance, cost and official permissions have held back liveaboard and day boat operators from the commercial development and exploration of Deep South Egypt Area.
That was until 2022, when Aggressor Adventures will again prove themselves as being at the forefront of Scuba Dive Liveaboard Development, with the launch of the Red Sea RE Aggressor. Aggressor Adventures will be the first Liveaboard group in Egypt to dedicate a Liveaboard to a Deep South Egypt itinerary for a full 6 months a year from Mid June to Mid December each year.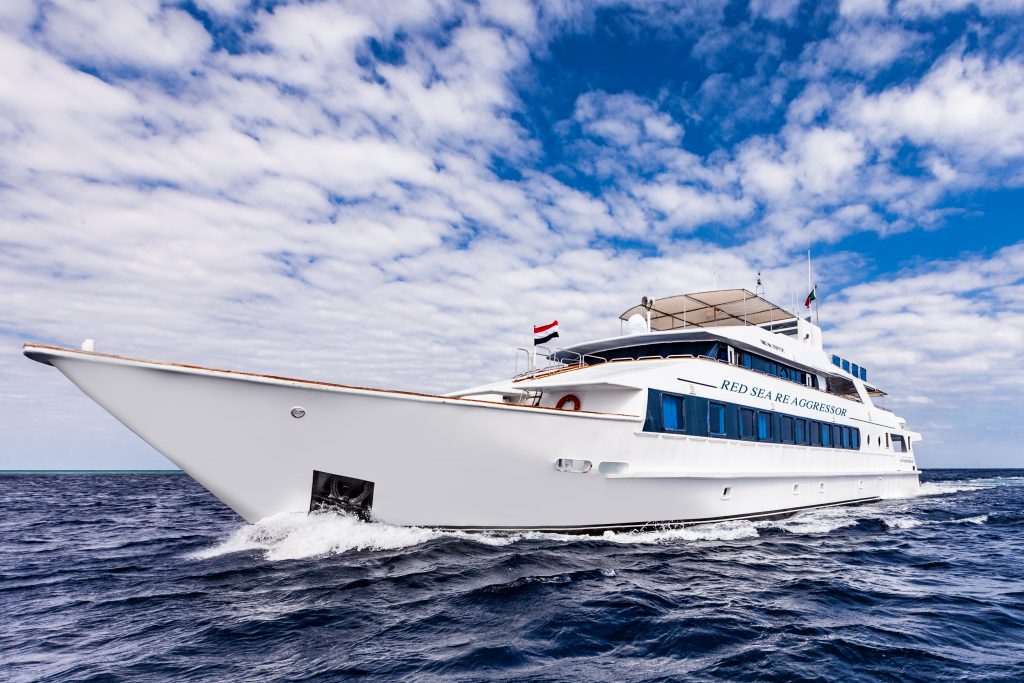 The St John Reef and Cave complex consists of hundreds of square kilometers of underwater reef systems with both mapped diving locations and unexplored areas still to be discovered. For liveaboard divers that join the RE Aggressor in 2022 and 2023, they can expect to receive the definition of Liveaboard diving, enjoying 4 or 5 days of each week alone in waters and reefs that are rarely dived at all throughout the whole year.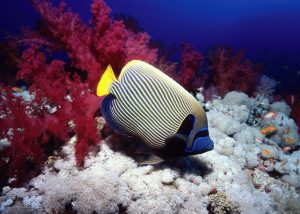 An offer for Red Sea RE Divers to explore, will be all new stunning underwater cave systems, Habili reefs (Young pinnacle reefs rising up from the sea bottom but still not breaking the surface) and Gota reefs. (Pinnacle and reef systems that break the surface) This area boasts possibly the healthiest coral reef Egypt has to offer, made all the more exhilarating with crystal-clear visibility. As with all Red Sea diving an amazing wealth of micro and macro marine life are on show throughout the St John reef complex of reefs.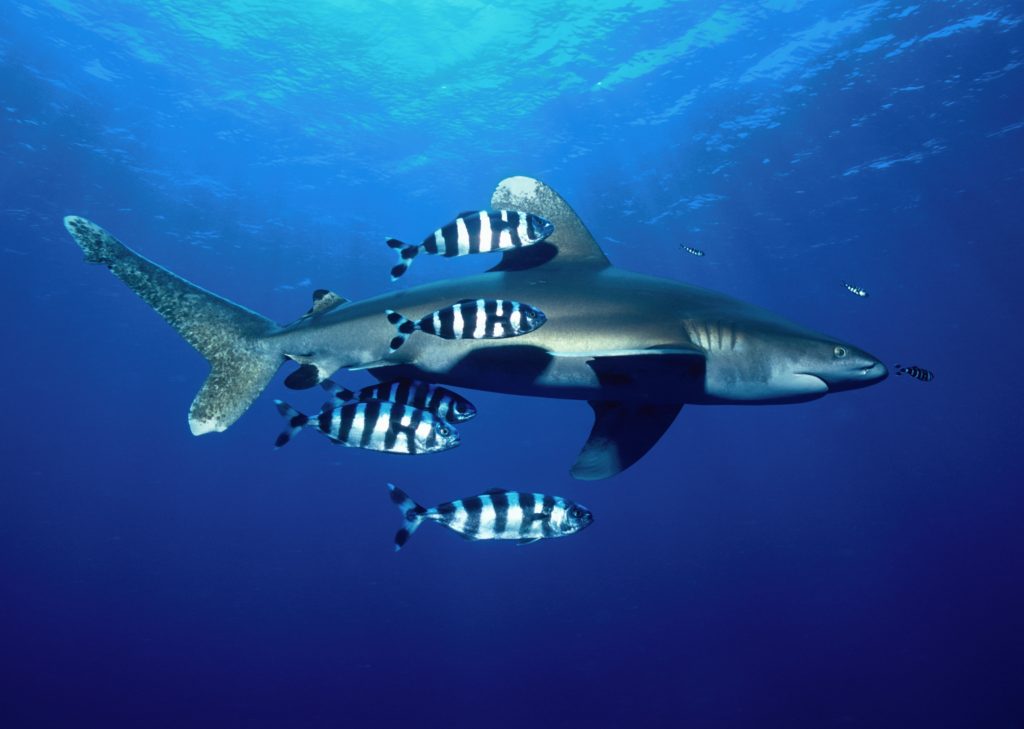 Added to the weeks itinerary will be Rocky and Zabargad islands. These are the two furthest islands out in the Red Sea from the Egyptian coastline. Zabargad is the largest marine park in Egypt's southern Red Sea and is often grouped with the Rocky Island Marine Park which lies just 5km southeast. Similar to Brothers and Deadalus they offer strong currents and thrilling drift diving along deep walled drop offs as well as the Khanka Wreck. Being so far off shore and the only land for hundreds of kilometers all year, every year they offer the opportunity for large pelagic predators, like oceanic whitetips, reef and hammerheads and manta rays. Rocky Island is surrounded by a short reef plateau, which drops away into strong currents, encouraging serious schooling action as well as feeding sharks and giant barracuda.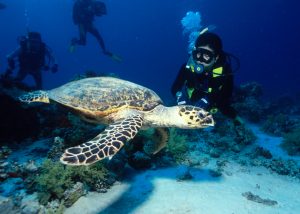 Rocky and Zabargad also offer some sheltered diving. Zabargads Turtle Bay is home to an abundance of reef fish, cuttlefish, octopus, blue spotted rays and crocodile fish, and also is a Green Turtle nesting ground, so passengers on the RE Aggressor in July and August during the height of the nesting season have the best chance for an encounter with this endangered turtle species. Also the possibility of a tiger shark encounter as they are known to feed on Green Turtles.
The Red Sea RE Aggressor crew look forward to welcoming the first passengers to explore this new exciting region and itinerary in the Deep South of Egypt in 2022.