By: Kathryn Curzon, a shark conservationist and dive travel writer for SSI (Scuba Schools International)
The atolls of the Maldives host some of the best-loved dive sites and most idyllic landscapes in the world. This jewel in the crown of Indian Ocean diving is famous for its manta rays and whale sharks, plus rich coral reefs full of vibrant life. Whether you are a beginner or experienced diver, the Maldives has plenty to offer, but it can be confusing knowing which atolls to visit and when to go. Get inspired for your next trip and find the right atolls for you in our guide to the best diving in the Maldives.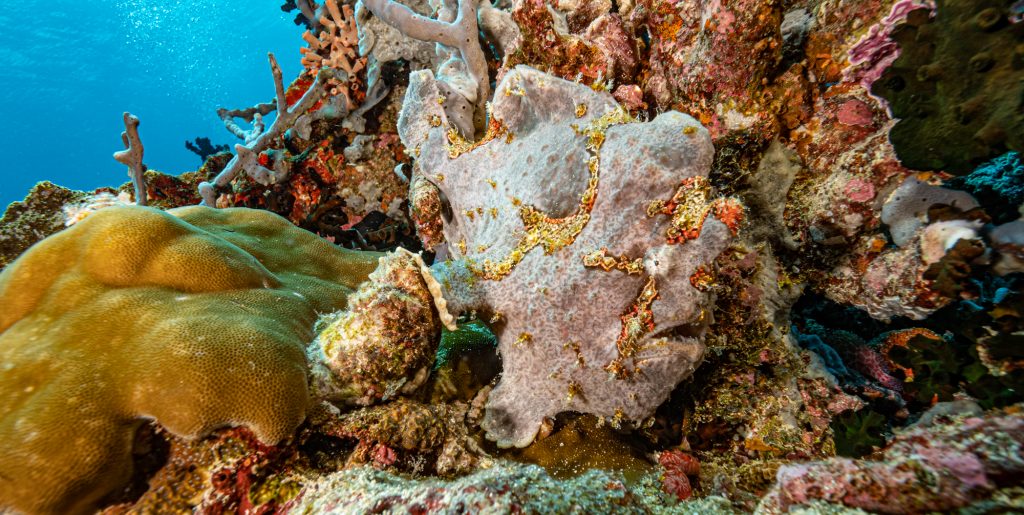 DIVING IN THE NORTHERN ATOLLS.
The Northern Atolls are the least developed region of the Maldives and offer untouched dive sites with pristine coral landscapes teeming with reef fish. If you want to get off the main tourist trail, enjoy outstanding diving, and experience the traditional Maldivian lifestyle, this could be the place for you.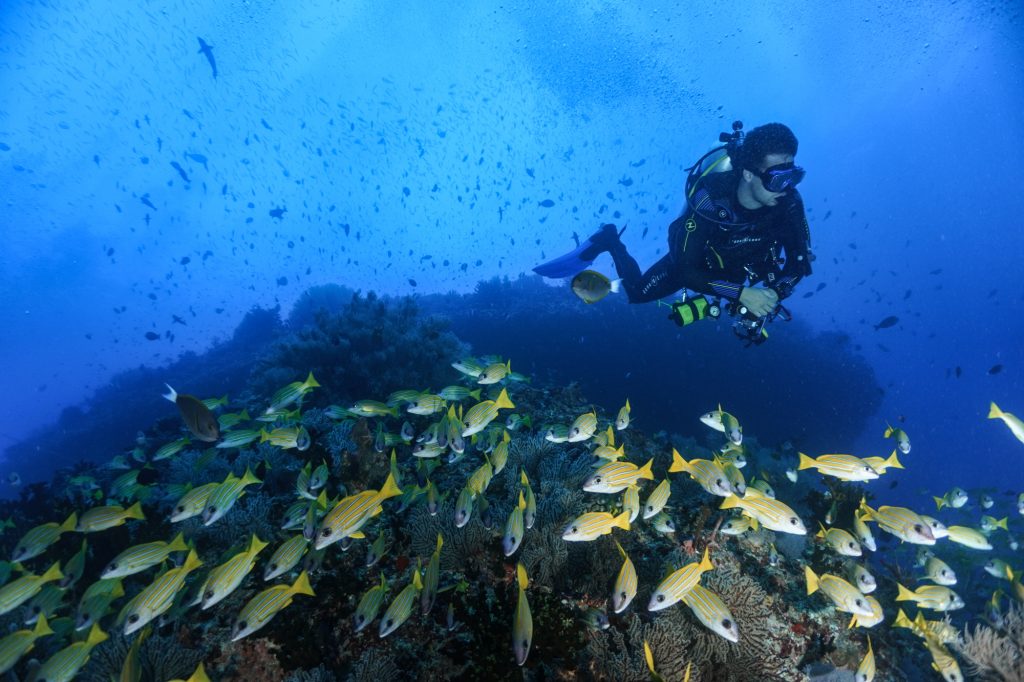 With few tourists visiting the Northern Atolls, you could be the only dive group or boat at the dive sites you visit. There are a huge number of underwater ring reefs to explore, plus diverse shallow reefs and exciting drift and shark dives.
But the density and diversity of fish life is what makes this region a truly special dive destination. There you can see many of the Maldives 2,000 plus fish species, as well as manta rays, grey reef sharks, numerous critters and stingrays.
Northern Atolls diving highlights:
Dive a Christmas-tree-shaped reef, decked in vibrant marine life and surrounded by whitetip reef sharks.
Explore untouched pinnacles and hard coral gardens teeming with life.
Try gentle and exciting drift dives through coral-covered reefs and pinnacles.
Meet the grey reef, zebra and guitar sharks of Noonu Atoll.
Dive among many of the thousands of fish species the Maldives are known for.
Experience level: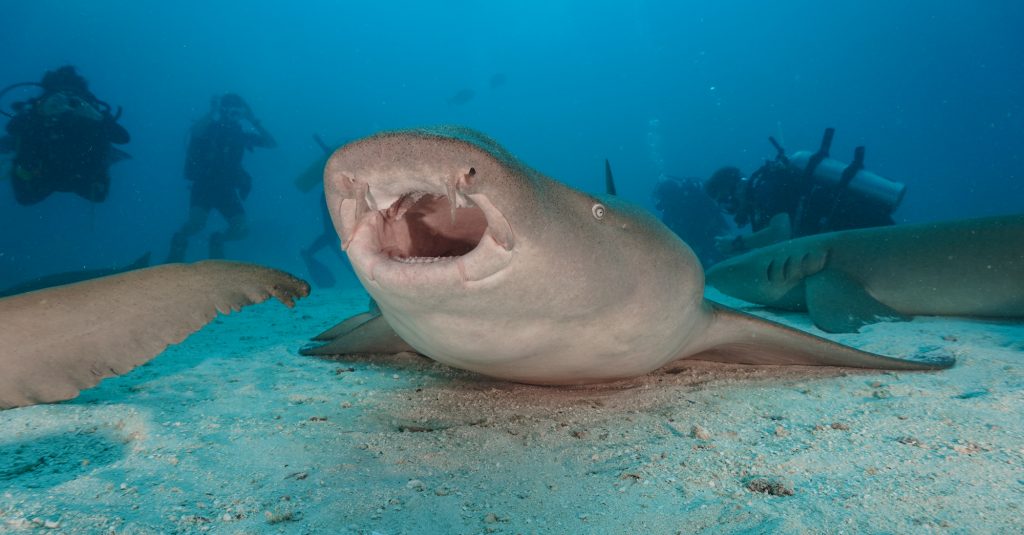 There are dives suitable for all experience levels in the Northern Atolls. With few people in the water and plenty of shallow reefs, the Northern Atolls are a great place to try scuba diving for the first time.
When to go:
Maldives scuba diving is at its finest during the Northeast Monsoon (December to April). The visibility is excellent, it's dry and warm, and its gets less windy as you approach April.
The Northern Atolls are no exception to this dive season, though these atolls can also have good dive conditions from September to November.
Diving locations at a glance:
Haa Alif
Haa Dhaalu
Shaviyani
Noonu
Raa
Lhaviyani
DIVING IN THE CENTRAL ATOLLS.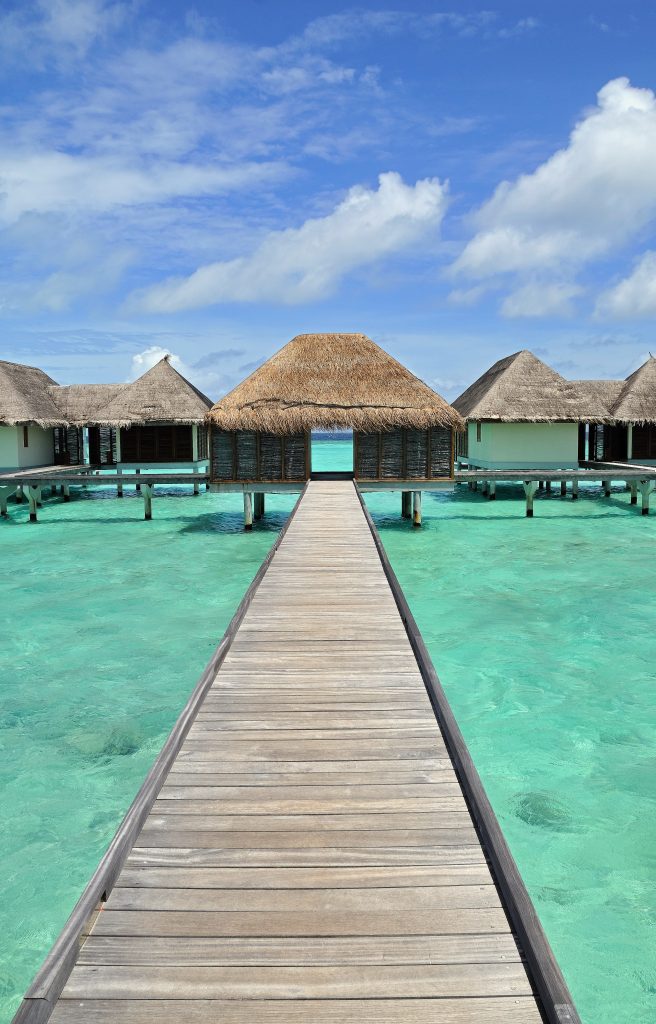 The Central Atolls is the most well-known and populated region of the Maldives and offers accessible diving and numerous topside highlights. Above the waterline, you can enjoy gorgeous white sand beaches, idyllic resorts, vibrant markets, and an array of Maldivian cultural and historical sites.
But don't be fooled into thinking the populated nature of this area means the diving will be anything less than phenomenal. Below the water lies some of the most famous dive spots in the world. This is the Maldives's mecca for pelagic action, and it is the place to go diving with manta rays and whale sharks.
Added to that, there is a dazzling array of dive sites among caves, drop-offs, coral gardens, shipwrecks, and current-swept channels.
Central Atolls diving highlights:
Watch manta rays hovering at cleaning stations in Male and South Ari atolls.
Dive with dozens of grey reef sharks and schooling pelagics at famous Maaya Thila.
Visit the best location in the Maldives for spotting whale sharks.
Night dive with dozens of laid-back nurse sharks and stingrays at Alimatha Reef.
Join ripping current dives through coral-covered channels full of reef sharks, eagle rays and pelagic fish.
Snorkel with cyclone-feeding mantas at UNESCO Biosphere Reserve, Hanifaru Bay.
Experience level:
The Central Atolls have something for every diver, from numerous beginner sites through to challenging dives for experienced divers. To make the most of all these popular atolls have to offer, it is a good idea to get your drift diver certification before you go.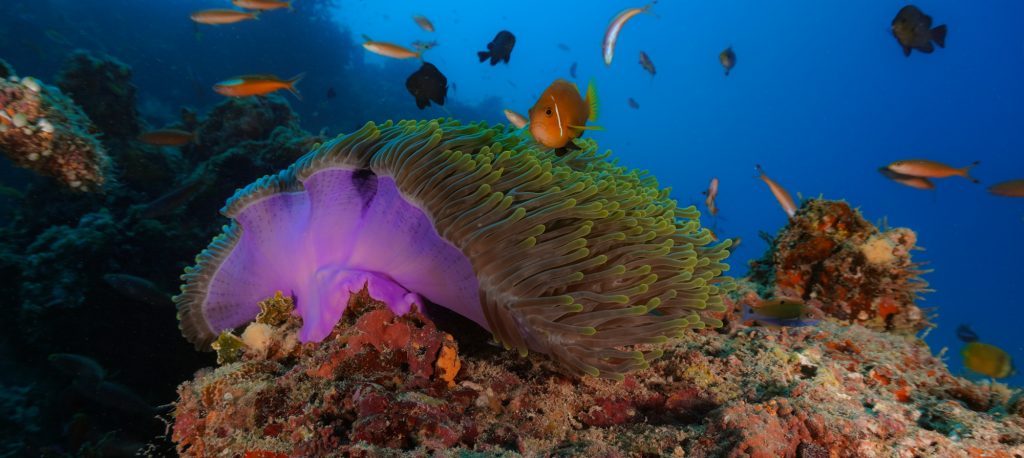 When to go:
You can dive at the Central Atolls all year. The Northeast Monsoon (December to April) offers the calmest sea conditions and low rainfall.
The Southwest Monsoon (mid-May to November) brings an abundance of plankton to the atolls, which attracts manta rays and whale sharks. May to November is also manta season at Hanifaru Bay.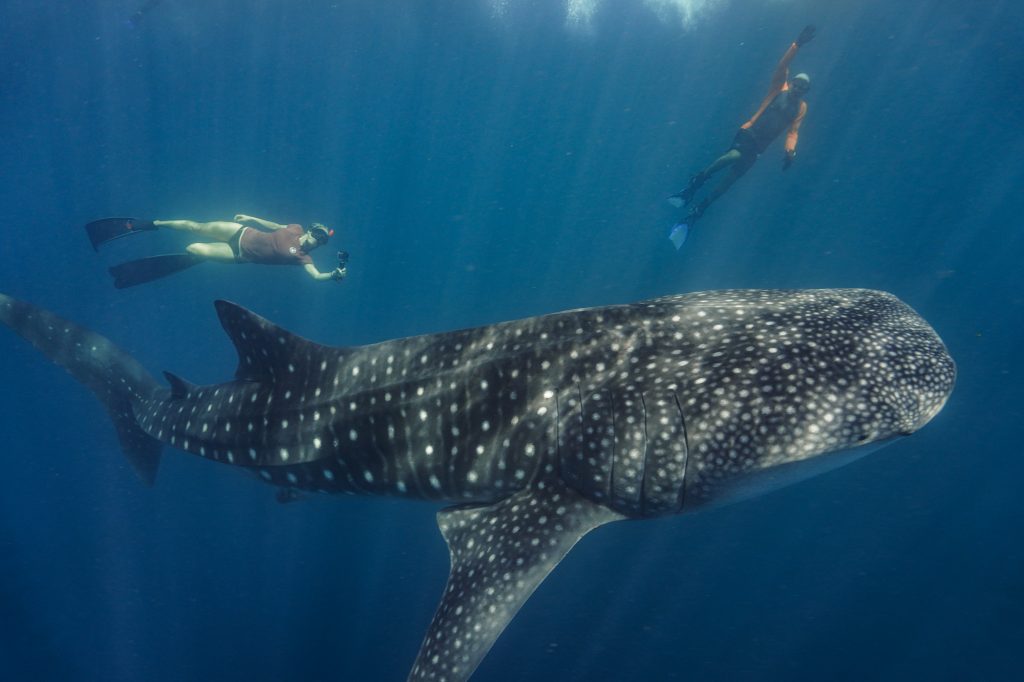 Diving locations at a glance:
Male
Ari
Baa
Rasdhoo
Vaavu
Meemu
Nilandhe
Thaa
DIVING IN THE DEEP SOUTH.
The Deep South is full of adventure for those who are prepared to go far off the beaten path. It is the perfect destination to get away from the crowds, explore dive sites few other people ever visit, and experience a huge array of pelagic life.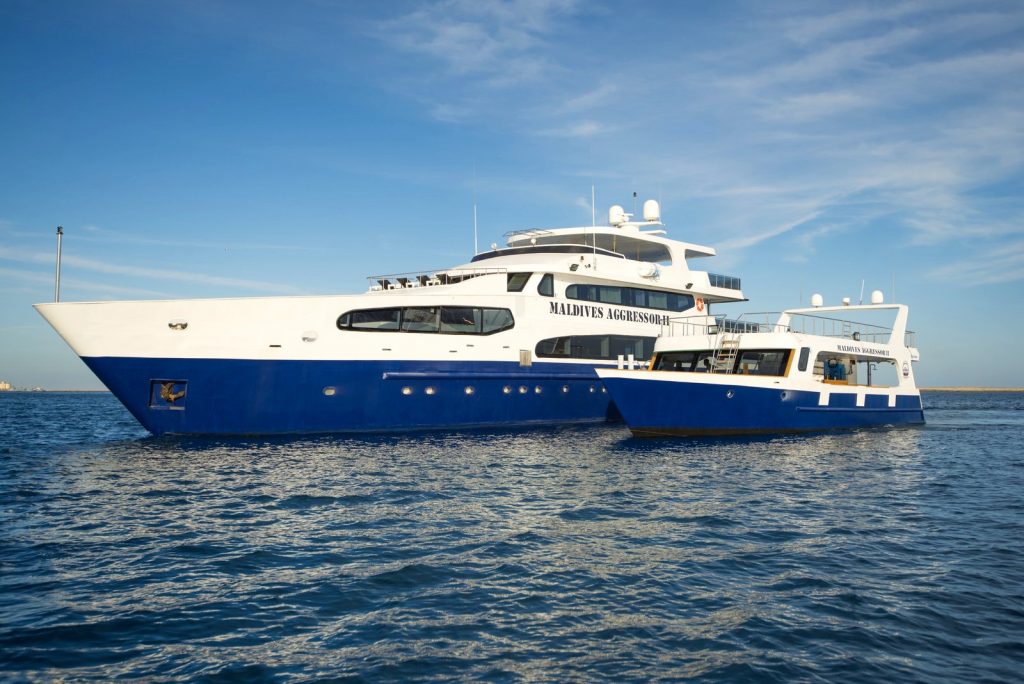 The wild and deep waters of the aptly-named Deep South are much less crowded than other areas of the Maldives. There are undiscovered dive sites with diverse highlights, including shallow walls and easy coral reef dives, plus channels busy with pelagics and deeper dive sites for experienced divers.
Added to that, it is one of the few places in the Maldives that has atolls without lagoons. You will be diving in the deep waters in the Indian Ocean there, giving you the chance to see tiger sharks, mola mola, thresher sharks, hammerheads, grey reef sharks, big barracudas and other large pelagic fish.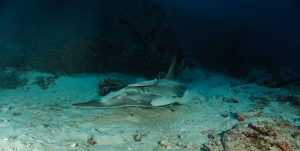 Deep South diving highlights:
Watch whale sharks feeding by your liveaboard at Whaleshark Point.
Encounter iconic sharks in the deep, blue waters of Fuvamulah Atoll.
Dive the biggest wreck in the Maldives, the 134-meter-long British Loyalty tanker.
Enjoy year-round diving with mantas at Maa Corner cleaning station.
Meet numerous charming green sea turtles at Huvadhoo Atoll.
Experience level:
With deep, exposed dive locations and stronger currents than other areas of the Maldives, diving in the Deep South is ideal for experienced divers.
When to go:
As diving in the Deep South needs good weather and calm seas, February through to April are the best months to visit.
Diving locations at a glance:
Laamu
Huvadhoo
Fuvahmulah
Addu