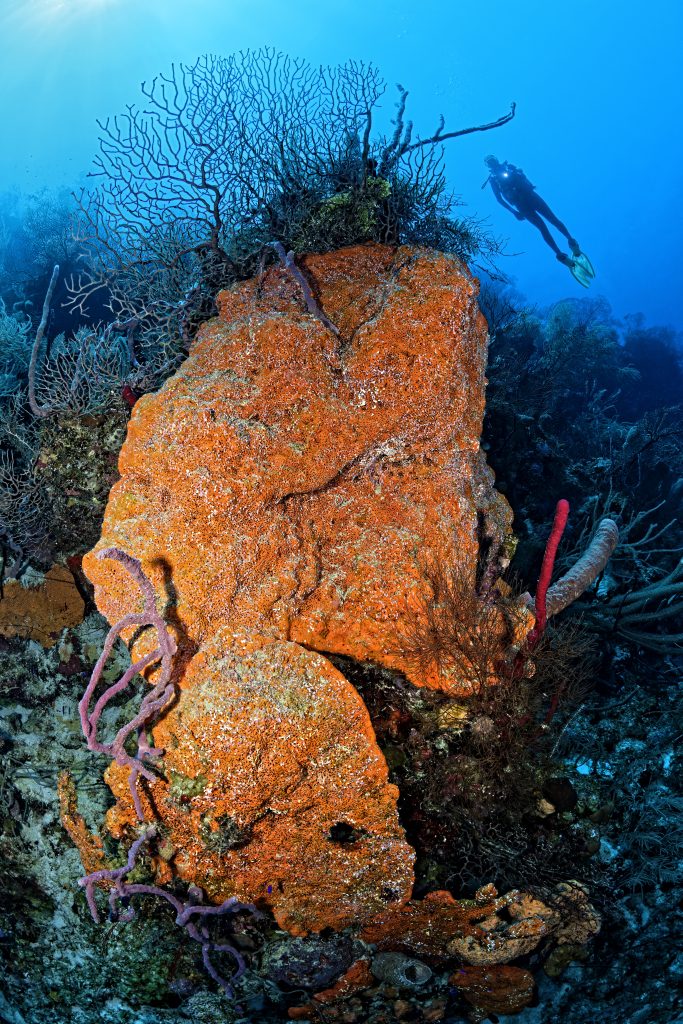 Immerse yourself in a world of surreal underwater landscapes with dazzling colors and coral architecture that go beyond anything you could ever imagine. With 27 dives on a 7-night charter or 42 dives on a 10-night charter, you'll experience wonders that only a fraction of the people in the world have or will ever see—the magnificent Mesoamerican Reef system, the second largest barrier reef on Earth. The marine biodiversity that thrives in the waters surrounding the Turneffe Islands and Lighthouse Reef will anchor this scuba diving adventure at the top of your lifelong memories.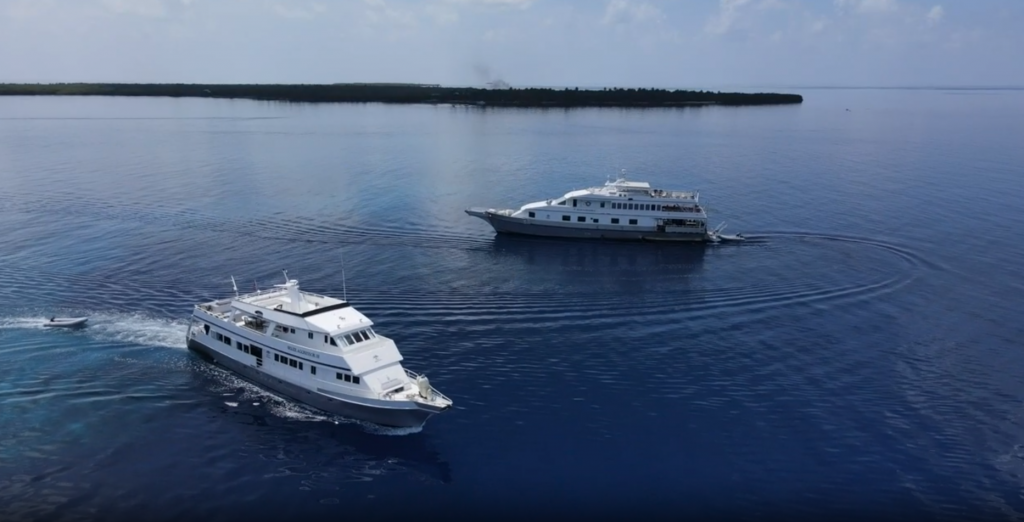 Aboard either the luxurious Belize Aggressor III® or the Belize Aggressor IV®, you'll embark on a Saturday evening from the dock of the Radisson Ft. George Hotel in Belize City for the first of your diving adventures that begin the following Sunday morning. Every dive you take will be from the deck of your Liveaboard®, headed toward depths of 25 to 130 feet and the stunning marine life and scenery of the Caribbean Sea.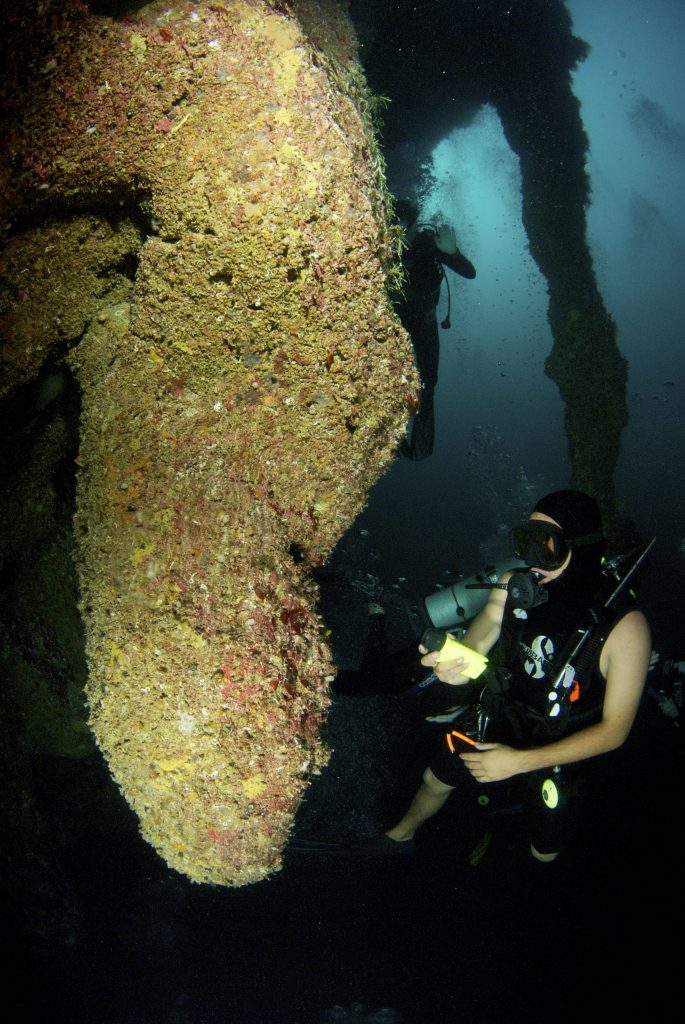 Your adventure will take you to the Blue Hole, brought into the global spotlight by Jacques-Yves Cousteau, the famous ocean explorer, as one of the top ten "must-see dives" in the world. Plunging to depths over 400 feet and spanning roughly 1000 feet, the almost perfectly circular Blue Hole is the largest sea hole in the world. You will swim through a panorama of stalagmites formed when the site was actually an above-ground system of caves and caverns. Some divers have even described it as the most amazing place on Earth.
Just east of the Blue Hole and only 20 miles (32 km) off the Belize shoreline, Cathedral Reef in the pristine waters of the Turneffe Atoll offers a swimming menagerie of more than 500 species of fish, manatees, dolphins, and 65 species of stony corals. The brilliantly colored coral formations resemble cathedral steeples and spires.
Neon green moray eels, giant elephant ear sponges, beautifully spotted eagle rays that wing their way through the crystal clear waters, sharks that glide like the rulers of the sea, and more angelfish than you could count in a lifetime await you on your astounding scuba adventures off the shores of Belize. From the sheer drop of the Aquarium to 60 feet down, through the mazes of West Point 1 & 2, to the Painted Wall with schools upon schools of diverse sea life, your trip to Belize on one of our Aggressor Liveaboards® will fill your head with memories you will never forget.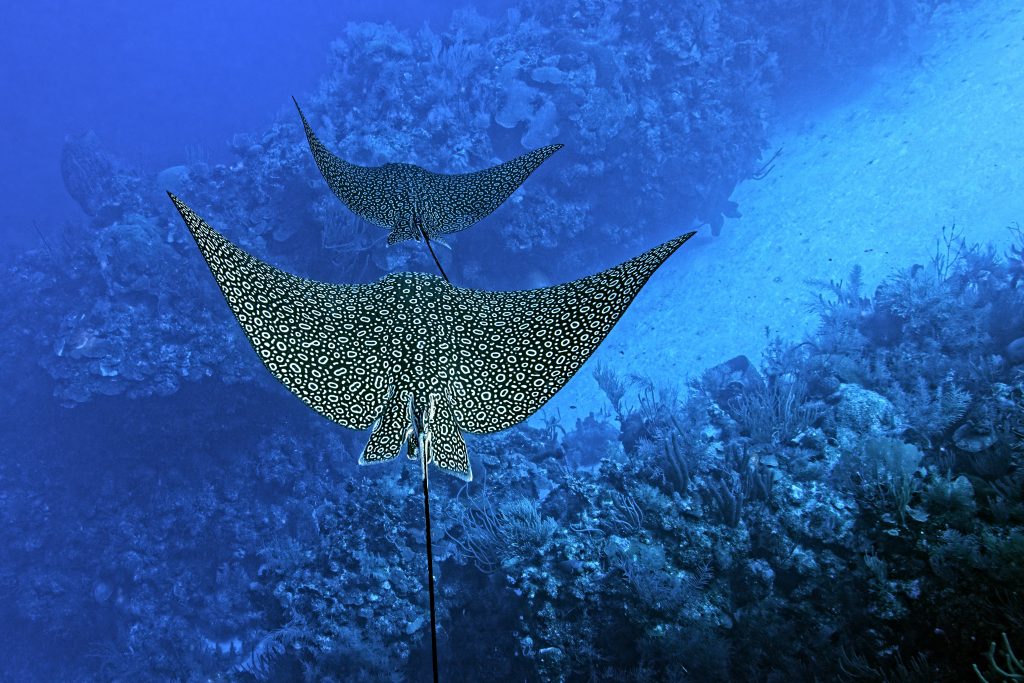 Air up your scuba tanks, prepare your underwater camera for the most breathtaking shots you'll ever take, and book your Belize diving adventure with Aggressor Adventures today. Your imagination will never give you the memories like the first-hand experience of exploring the underwater paradise of the Belize Barrier Reef.