By: Captain Christy
When I was young it was my dream to be a marine biologist.  Spending the summer at the Jersey Shore and finding horseshoe crabs on the beach is what sparked my passion.  As I grew older my love for sharks started and I knew I wanted to be a shark scientist.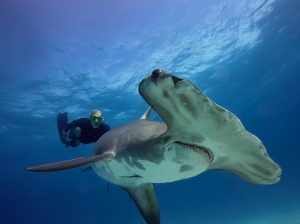 I earned a masters degree in marine biology and worked on the longest running study of sharks in the world. I worked as a researcher on turtle nesting, sea birds, corals, sediments, and reef fish. I loved the research that I was doing but I was difficult to find a long term job. At this point in my life I got more into diving and started working on liveaboards, eventually building up enough sea time to get my captains license.
I came from working on sail liveaboards in an area where there was an Aggressor and always thought that the Aggressor boats looked more upscale than the boat I was currently on. While I would not change my time on sailboats for anything as it made me an incredible mariner and taught me so much, watching the Aggressor go by with an enclosed wheel house seemed appealing. I met up with a friend who made the switch from sailing liveaboards to Aggressor and he put me in contact with the operations manager. We talked the next day and I was offered a job.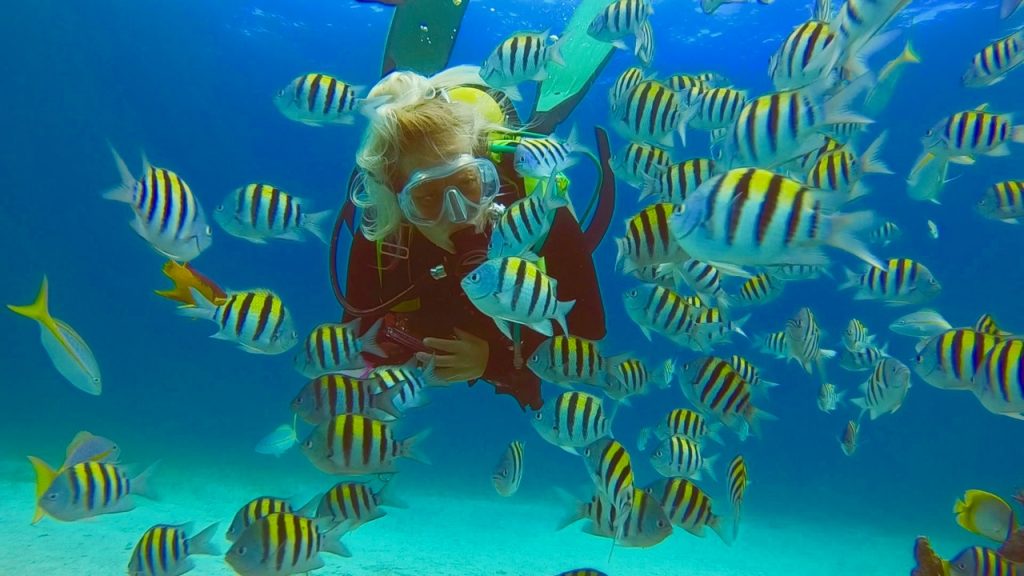 Aggressor is a great company who really empower women. Through out my career, I have felt held back due to the fact that I was a female. In previous positions males were continually promoted over top of me even though I had the same or more experience and had been on the vessel for longer. When I was offered the job with Aggressor I was very excited that I was going to be working with a female captain and that I was going to be her second captain. Very quickly with Aggressor, I was offered opportunities that I was never offered on my previous boats. I got to grow and learn from another amazing female in the industry. Before I came to Aggressor, even though I had a captains license, I was unsure if I would ever get the opportunity to captain a boat. Aggressor changed all of that. I am now the captain of the Aggressors flagship, the Cayman Aggressor.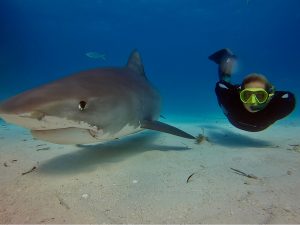 Aggressor has sent me all over the Caribbean to captain different vessels where I have gotten the opportunity to do some of the best diving in the world. Never did I think that I would be snorkeling with humpback whales let alone have it be my job. I have been diving in Belize and seeing the natural wonder of the Blue Hole and the incredible wildlife it has to offer and watching schooling hammerheads and massive whale sharks cruise the wall in Galapagos. I also loved spending months at Tiger Beach getting to know personally the school bus size lady tiger sharks that call that area home, diving in awe as these huge sharks just swim around me. Aggressor has given me so many opportunities to see the world and all the amazing creatures in it.
Cheers,
Captain Christy