By: Captain Christy Weaver
I do believe that Tiger Beach is the best dive in the entire world.  Where else can you find six species of the huge sharks swimming around you in pristine, crystal clear, sapphire blue water and only 35ft deep at the maximum.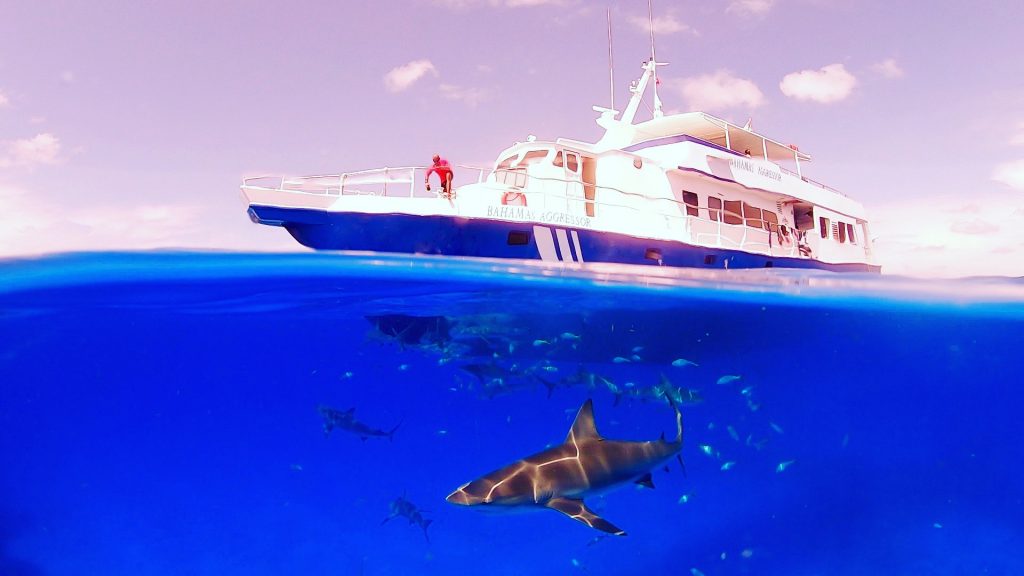 One of the best days that I ever had at Tiger Beach was when we decided to anchor in the shallow grassy area just off the reef in about 20ft of water. As soon as we dropped in, the sharks were there. On the surface lemon and reef sharks number in the twenties for each species. Then divers and freedivers got in and the real action began. Three massive female tiger sharks were circling the boat and swimming in and around divers.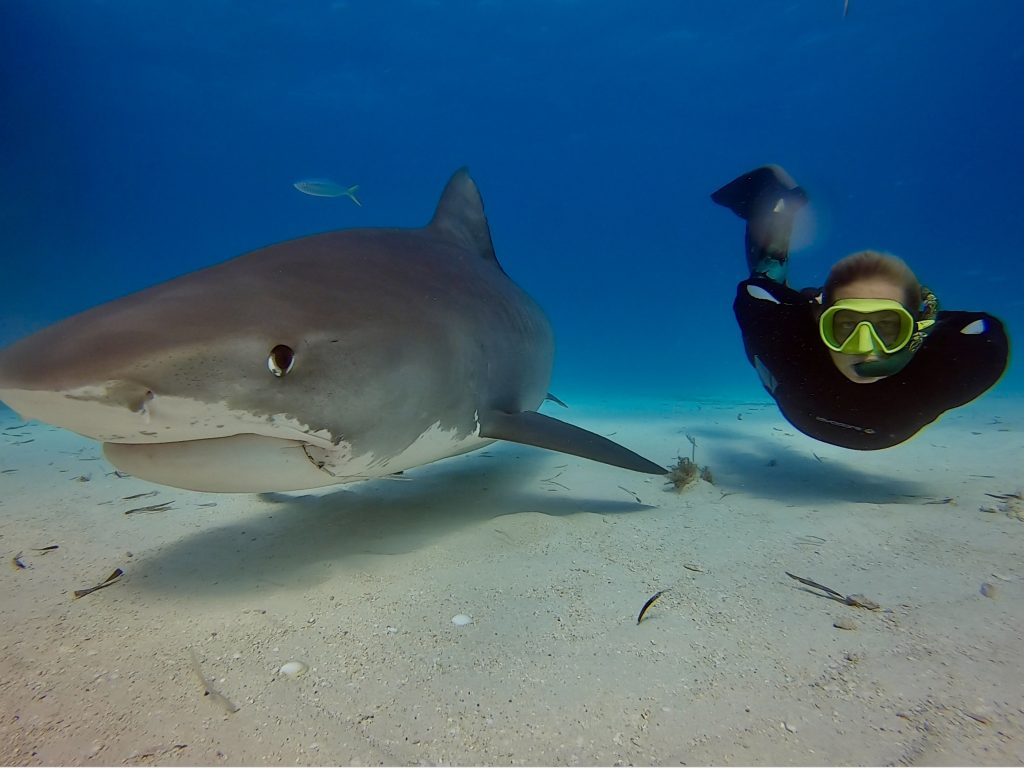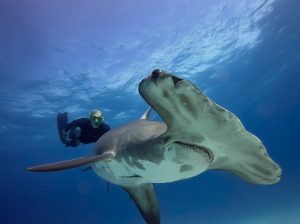 Patches the local great hammerhead was also there weaving her way in and out of divers disappearing for a little and then coming back to see what was going on. Several nurse sharks were hanging around in the sand and a bull shark stayed on the outside never getting too close.
There were at least fifty individual sharks on this dive in only twenty feet of water. There is no other feeling in the world when these huge sharks come in close and they make eye contact with you. It is like you are the only two beings in the universe. It is still one of the best days I have ever had in my entire life getting to free dive with these sharks and having no other care in the world.